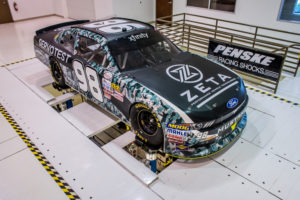 We are a full-service automotive engineering company, specializing in vehicle testing and development. In addition to our products offered online, we offer custom electrical solutions and a variety of vehicle engineering services including 4 & 7-post shaker testing, pull down rig testing, data acquisition sales, service and support, at-track vehicle testing — and full engineering support to help make the most of your testing efforts! We are experts in our fields, supporting many Original Equipment Manufacturers in developing their products and training their own staff and customers.
We are also a full-service testing lab, performing testing services across many industries beyond automotive. Utilizing ServoTest hydrostatic actuators and closed-loop control systems, we have capabilities exceeding 50kN force, 100in/sec velocity and 50+g's of acceleration.
Please do not hesitate to contact us with any questions about what we can do to support your program!